To reduce the financial barriers of access to medical cannabis
At Sapphire Medical Foundation we believe in the core values of compassion and fairness.
We apply this to all our activities. By adhering to these we hope to alleviate the monetary constraints preventing those with hardship or distress caused by sickness, infirmity, disability, or any medical condition that can be alleviated with medical cannabis.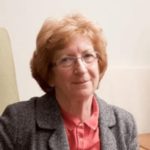 Baroness Molly Meacher is a Crossbench life peer and former Health Trust Chair who has dedicated her career to improving health and social care.
She is the President of the Haemophilia Society, the Chair of Dignity in Dying, and Co-Chair of the All Party Parliamentary Groups for Drug Policy Reform and for Mental Health.
Through her time in social services and mental healthcare, she became exposed to those who were using the medicinal properties of cannabis. In her roles she is active in raising awareness of Ministers, civil servants and the public; and improving access to medical cannabis for British patients, whilst also advocating for improved research.
"I am delighted to be a trustee of the Sapphire Medical Foundation. I know that medical cannabis can be of great benefit for patients with a range of conditions. However, medical cannabis remains exorbitantly costly and difficult to access. I believe the Foundation can make a real difference for suffering patients."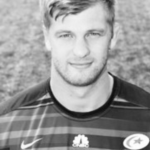 England Rugby Player with 41 caps to date as well as playing for the British and Irish Lions. George also run's fourfivecbd a CBD oil company with fellow rugby player Dominic Day. A company that is by the active for the active, they are passionate about bringing CBD to the professional and recreational sports world.
"I know from my own personal experience with solely CBD products just how beneficial medical cannabis can be. In my field of elite professional sport I am a strong believer that all levels of medical cannabis should be an option available to athletes. Medical cannabis holds a good safety profile and is not a performance enhancing drug. Its is therefore in my view a great natural alternative to many of the current methods used to tackle the highs and lows of professional sport.
On a wider scale I know the frustrations associated with the regulations and red tape around the use of medical cannabis, in addition to the significant costs associated. This is a rapidly developing field of medicine and I'm delighted to be part of this ground breaking foundation. I know that medical cannabis works and it's really important that educational and financial barriers are reduced as much as possible to allow suitable patients to access it."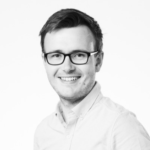 Dr Simon Erridge is an honorary clinical research fellow and doctor at Imperial College London, who holds a BSc with honours in Surgery and Anaesthesia.
He has a wide research portfolio with a specialist interest in cannabis-based medicinal products, recently publishing a paper on patient and public perceptions of medical cannabis for pain, nausea and vomiting after surgery.
He is also a member of the data management board of the UK Medical Cannabis Registry, which collates outcomes on medical cannabis prescribing in the UK.
"I am delighted to be a founding trustee for Sapphire Medical Foundation. It has been clear to me through my time involved with trying to help people access Medical Cannabis through a number of legitimate means, including the NHS, it still remains an unrealistic therapeutic option for so many. At Sapphire Medical Foundation we exist to try and help reduce the financial barrier for those who most need and would most likely benefit from a prescription. We greatly appreciate any and all help you may be able to provide."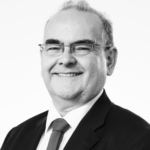 Dr Michael Platt is a consultant and honorary senior lecturer in pain medicine and anaesthetics. Having trained across  Australia and London, he is a highly professional expert in pain medicine and anaesthetics with over 23 years in clinical leadership and specialist roles. He is the Medical Director for Sapphire Medical Clinics, the first integrated medical cannabis clinic to be granted registration by the Care Quality Commission in the UK
In his NHS practice he is a senior consultant at the Imperial Pain Clinic and is frequently referred complex patients from other specialists in the UK and abroad. This position has made him uniquely positioned to understand the emotional and financial hardship faced by patients with chronic pain.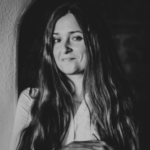 Special Educational Needs Specialist, Outstanding by Ofsted.
Post a decade of Arts Education to at-risk youth, Basia has built her entire career by empowering vulnerable people. Co-founding Director to newly formed Cannabis Patient Advocacy & Support Services (CPASS) launching a Nurse's Arm with former Health Minister & MP, Ann Keen RN at the Royal College of Nursing.
Founder & Curator to CANNTalks; Curating A New Normal based out of the University of Cambridge, challenging social perceptions, encouraging diversity and multidisciplinary discussions. Basia has actively campaigned in the UK since co-founding the 2018 Billy Caldwell campaign, Families 4 Access, as well as being the founding team for the Centre for Medicinal Cannabis (CMC).
Basia is motivated by ethical and meaningful change, as well as driven by a lifestyle of integrative health, wellness and personal self-actualisation. 2019 Recipient of Kindness in Leadership: 50 Leading Lights by Women in the Future. A life-long learner regularly enrolled in another programme instilling more questions than answers.
"I'm honoured to be included on the Board of Trustees for Sapphire Foundation Charity. Any initiative enabling vulnerable people and their families to improve the quality of their lives is worth supporting and I'm excited for the opportunity to be able to contribute in that process. Sapphire Foundation Charity is to set the bar and trail-blaze so we're in a position to have a really big impact."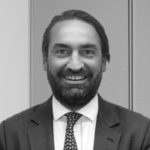 Trustee and Head of Chrystal Capital Cannabis Advisory
Tristan Gervais has 19 years' Investment Banking experience and has developed expertise in Medical Cannabis, Private Markets and Family Office coverage. He was previously Head of Canaccord Genuity's European Medical Cannabis Investment Banking team, which he founded in July 2018. He has developed a deep network of Medical Cannabis investors, advisors and companies and has been widely quoted in the press on the sector.
Tristan is a Co-Founder of First Wednesdays, the European Cannabis Professional Network. Prior to joining Canaccord Genuity in 2017 as Head of Private Capital, Tristan was an Executive Director at UBS' Global Family Office Group and provided Corporate Finance solutions for family and entrepreneur-owned businesses across EMEA at Deutsche Bank and JP Morgan.
"My personal view is that access to medicine is a human right. This should include Medical Cannabis, where properly regulated and appropriately prescribed.
Cannabis has been used for medicinal purposes by human beings for thousands of years. The recent, sweeping legalisation of Medical Cannabis across many countries and states, has increased clinical trials and patient access. However, until made more widely available by governments, Medical Cannabis may in many countries, like the UK, remain largely available for private patients.
As such, I am excited to be a Trustee for the Sapphire Medical Foundation, which I believe will play a critical role in providing access to Medical Cannabis for less financially privileged members of our society."
We are always looking for people to volunteer to help fundraise for Sapphire Medical Foundation. If you are interested in helping raise money for our cause, please get in with our fundraising team through our Volunteer Enquiry page.